Discover the charms of Belharra,
the Basque beer brewed in the heart of Bayonne! Etxean Egina!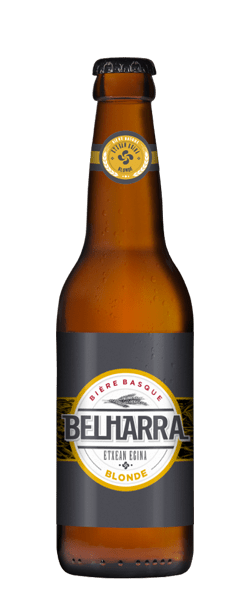 Belharra blonde
A blonde beer packed with malt, combined with biscuit notes and breadmaking aromas.
Belharra white
A light white beer with notes of coriander and citrus for immediate refreshment!
Belhara amber Egiaski
Egiaski A beer full character combining the power of malt with the aromatic flavor of prune, an icon of the Basque terroir.
Belharra La Cuvée
A generously hoppy and aromatic beer revealing notes of caramel that perfect compliment the bitterness of this characterful beer.
Belharra IPA
A beer packed with malt and seasoned with pineapple and stone fruit flavors that are balanced out in sweet notes.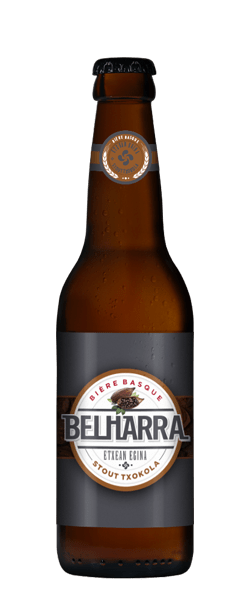 Belharra Stout Txokola
A beer full of character combining the power of malt with rich notes of cocoa.
Belharra Abadia 75cm
An abbey style beer with a dense and frank palate created from its delicious malty richness and balanced in a delicate effervescence. Creamy and round.